The Affiliate Link Manager plugin allows you to automatically convert specific keywords from your blog posts and pages into your affiliate links. It also cloaks the affiliate link and gives it a prettier and shorter alias.
This affiliate link cloaker plugin can also convert keywords from your sidebar widget text and comments into your affiliate links.
This plugin will revolutionize how you approach your affiliate marketing business by allowing you to automate the repetitive tasks (learn more on why use a link manager).
Affiliate Link Manager/Cloaker Features
Some key features of the WordPress Affiliate Link Manager/Cloaker Plugin include:



Automatically Convert Keywords into Affiliate Links

Assign one or more keywords to a an affiliate link, and the plugin will automatically scan your blog post and pages for those keywords and convert them into your affiliate links. You can easily reverse the operation with one click (very useful when you stop being an affiliate).




Cloak Your Affiliate Links

It will make your external and affiliate links appear to be on your site. The links will look short and pretty too.




Set Keyword Conversion Limit

You can set the maximum number of automatically inserted links per post or page so the blog posts do not look spammy.




Apply Common Customizations

Customize the font color, size, style of all the anchor texts of the cloaked links. You can also apply custom CSS.




Apply Common Link Attributes

Make all cloaked links open in a new window and add "nofollow" tag to them.




Shorten URLs to Share on Twitter

You can create nice and short version of any URL that appears to be on your site then share it on twitter, facebook etc. No need to use an external URL shortener anymore.




Great Support & Free Lifetime Upgrades

Are you tired of listening to fake support promises? Checkout our forum to see how we handle product related issues.
Documentation & Technical Support
If you are having any issue with this plugin then feel free to leave a comment in the comment area below or on the documentation site or post it on the support forum.
Get the WP Affiliate Link Manager Plugin
Get the WP Link Cloaker plugin now and start automating the repetitive tasks!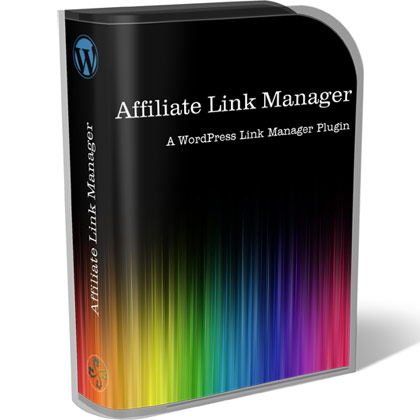 Frequently Bought Together
Lightbox Ultimate + Link Manager
The
WP Link Manager
and
WP Lightbox Ultimate
are two professionally supported utility plugins that most WordPress blogger should have (Includes Free Updates).
Please see the Products page for bundled product deals.
Become an Affiliate
Like the WordPress Affiliate Link Manager plugin? Why not sign up for an affiliate account and promote it to make some money?
Leave a comment below if you have any questions about this plugin.