Learn How to Make Great Landing Pages and Boost Your Sales!
1. Do you want to learn tips and techniques which will help increase sales and conversions from your website?
2. Do you currently have an under-performing sales or landing page which is not generating as many conversions as you'd like?
3. Are you trying to build an email list or subscriber base but your blog visitors are ignoring or not reading the pages you'd like them to visit?
If you answered yes to some or all of the above questions, then it's about time that you start to learn the important techniques of how to create a perfect landing page.
Getting people to come to your landing page is one of the biggest challenges for online businesses and blogs, but keeping people on the page and then persuading them to buy something is another battle altogether.
Years of online selling experience has given us the opportunity to learn first-hand about the things which work and don't work on landing pages. We have compiled all that knowledge into this ebook.
I wish somebody had told me this stuff 5 years ago...
As we were writing this eBook we kind of had the above thought in the back of our minds because after years of Internet sales experience we know the trials and tribulations involved in making a successful landing page.
Learning how to create a landing page which converts well can take a lot of time and trial and error but this eBook will help make your life a lot easier by demystifying the techniques required for building a great landing page.
Knowing the techniques of how to create astonishing landing pages will also help you improve other areas of your website or blog.
There is more to landing pages than just sales copy and a BUY NOW button
A good landing page is crucial for turning visitors into customers - which equals to more sales for you!
The most successful entrepreneurs use certain techniques and recipes on their landing pages to maximize their sales.
For example, where you place a certain item on the landing page or how you word a headline can have an impact on whether the person reading your page will become a customer or another bounce statistic in your Google analytics account.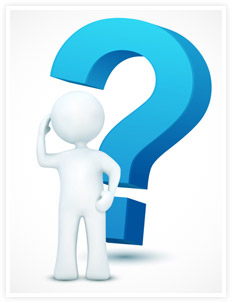 A good landing page and a not-so-good product will usually do better than, a great product and bad landing page.
Don't spend hundreds of $$$ paying experts to write your landing page - Do it yourself using this eBook!
If you have an online business then you should make it your business to learn about the techniques of creating a good landing page.
Our eBook will show you how to make a landing page which is more likely to win you new customers instead of disinterested visitors.
The great thing is that a lot of the knowledge you will learn in this book can also be used in other areas of your website to enhance its effectiveness.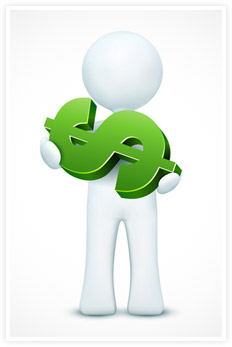 Are you getting a reasonable amount of hits on your landing page but not converting as well as you'd like?
This may be due to the poor design and content of your landing page. This eBook will help you address any deficiencies or weak points of your current landing page and enable you to enhance it so that you can improve your conversion rate.
Learn how to make your landing page more engaging & likely to convert visitors into customers
The purpose of a landing page is not to provide some casual reading for internet surfers.
An effective landing page always has a specific aim which may include things such as asking people to buy your product or requesting someone to sign-up for a free newsletter.
It really doesn't matter what the goal is - what matters is that your landing page is engaging the reader and ultimately playing a positive part in achieving your business goal.
It is not enough to just have a nice looking landing page if the content within it doesn't appeal to the reader's motivations.
What You Will Learn
A summary of what you will learn from this 65+ pages practical eBook
1.
Identify Landing Page Components
How to identify the most important landing page components
How to write good headlines and sub-headlines
How to write effective sales copy
How to choose the most effective and best formatted call to action buttons
5.
Formatting Your Landing Page
How to format the layout of your landing page
6.
Setting Correct CSS Properties
How to tweak and set the CSS values of crucial components of your landing page
How to select the best testimonials and make the most of the ones you have
8.
Font Pairing and Google Fonts
How to use font pairing and Google Fonts to enhance your landing page look and readability
9.
Keeping Visitors on Your Page
Learn juicy "how-to" tips about keeping visitors on your page
How to split test your landing page to find out what converts more.
A list of things that you should avoid doing on your landing page
Chapters in This Ebook
You can download a copy of the table of contents to see the chapters that are in this ebook. It will give you a good idea of what is covered in this eBook.
You'll Also Get the Following Bonus Items with Your Purchase
Over 100 ready to use marketing graphics. You can use these marketing graphics to make your landing page nicer and increase your conversions.
Call to action buttons - A collection of high converting call to action button graphics that you can use on your landing pages
Checkmark and bullet items - Small checkmark and bullet list graphics in various colors. Can be used to list your product features on your landing page
Arrow signs - Use them to draw attention to a particular area of your landing page
Guarantee seals - A collection of guarantee seal graphics in various colors
Module signs - Use them to list your modules if you are selling a course with mutliple modules
Sale tags - Can be used on your landing page if you are having a sale of your product
Fall in Love With Our eBook Or Your Money Back
No Risk!
30 day money back guarantee
Instant download after payment
Sorry, We no longer sell this item
Frequently Asked Questions
How is it different from other landing page eBooks?
Other eBooks contain a lot of theory but fail to provide practical advice & tips regarding landing page formatting and construction
This eBook contains juicy expert tips and practical tweaks about how to build a great landing page which you can start applying to your site today!
For example: in the book we provide CSS formatting tips and example settings which have been proven to optimize landing page performance.
The eBook also covers the subject of font pairing and how to select fonts which will enhance your page's readability and effectiveness.
Does it matter that I am not an internet marketer?
You don't have to be a marketing guru to learn how to make a good landing page for your website or online business.
As long as you understand your product and how it helps your prospective customers then you have most of the important ingredients for making a landing page.
You can then use this book to guide you during the construction of your landing page.
I am not selling anything and only giving away a free download from my website because I want to build my list. Do I still need a landing page to do this?
Yes you will definitely benefit from the superior landing page creation skills you will gain from this book. A landing page is not just for people who are selling products from their site - it is for anyone who wants to increase their chances of achieving a certain outcome from their website.
Why is it important for my business that I have a good landing page?
A good landing page is analogous to a precision instrument which is designed to achieve a specific purpose. A well written and constructed landing page will use laser-like accuracy at getting your target audience to notice the message you're trying to convey and ultimately it will increase your chances of turning visitors into customers.
I still have questions!
Sorry, We no longer sell this item