The MailPoet Newsletters integration addon allows you to add your affiliates to the MailPoet list when they signup for an affiliate account on your site.
Installing the MailPoet Newsletter Addon
First, install the main MailPoet Newsletter plugin (if you don't have it installed already).
Next, Install the MailPoet integration addon. You can install this addon the same way you install any WordPress plugin:
Go to the "Add New" plugins screen in your WordPress admin area
Click the "upload" tab
Browse for the plugin file (affiliate-mailpoet-newsletter-addon.zip)
Click "Install Now" and then activate the plugin
Using the MailPoet Newsletters Addon
After you install this addon using the above instruction do the following:
Step 1) Create a new list in the MailPoet Newsletters plugin (if you haven't done so already). Now edit the list you just created and find the unique ID assigned to it.
To edit a list you need to go to MailPoet -> Lists and select the "Edit" option under the list.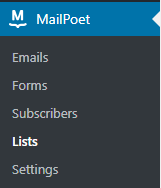 Once you click the "Edit" option you will be able to find the list ID from your browser's address bar.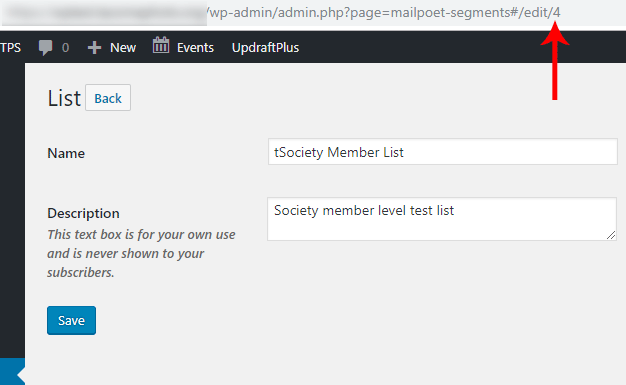 Step 2) Go to the MailPoet addon settings interface:
Step 3) Specify the MailPoet list ID (where you want the affiliates to subscribe) in the MailPoet List ID field.
Save it and you are done!
Now, every time when a new affiliate joins your site, the affiliate will be automatically added to the specified MailPoet list.
Download the Addon
Download this addon
Please note that some of these free addons are developed by our users in the community. So these addons do not have any advanced customization option. The description above explains exactly what this addon does.