The affiliate platform plugin comes with a built-in link generation tool in the affiliate area. Your affiliates can use this tool to generate referral link and share it easily via email, facebook, twitter etc.
Your affiliates will be able to go to the "Link Generation" interface from their affiliate area to access this tool (see the screenshot below):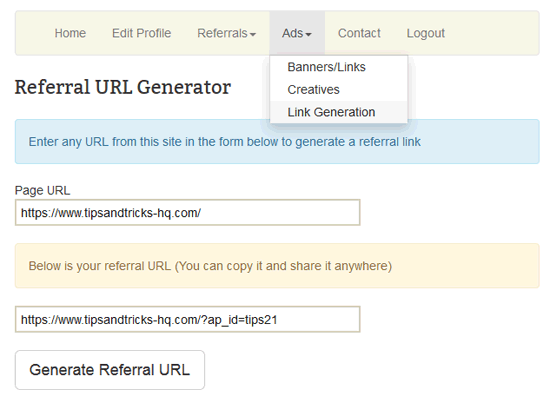 An affiliate will be able to enter a URL on your site and this tool will generate the referral URL.