After you activate the WordPress PDF Stamper plugin, the settings/options menu can be found on the left hand side menu similar to the following screenshot.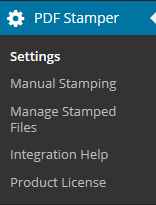 The Settings Menu
This is where you specify all the general settings for this plugin.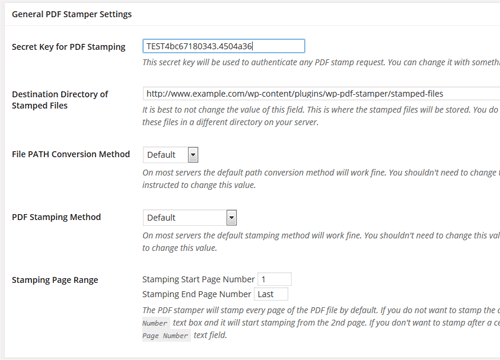 Manual Stamping Menu
This manual stamping page allows you to manually stamp a PDF file a given text.
Manage Stamped Files
You can see all your stamped files from this page. It allows you to search for a file or delete a single file. You can also bulk delete all stamped files that is older than a specified time to clean it up.