The WordPress Affiliate Platform works like most other affiliate recruitment, management and tracking program.
Potential affiliates visit your (the admin who installed the wordpress affiliate platform) site and decide to become your affiliate to promote the products/services you offer.
They can sign up for an affiliate account to become your affiliate.
The affiliates can can now get affiliate ad code (banners/links) for your products that they can put on their websites to direct traffic to your site.
A potential customer visits this affiliate's website and clicks on an affiliate ad banner/link (WordPress affiliate platform tracks this click).
The customer decides to buy product(s) from your site and makes a purchase (WordPress affiliate platform tracks this sale).
The WordPress Affiliate Platform rewards the affiliate (who directed the customer your way) with a commission.
The following diagram illustrates how an affiliate program works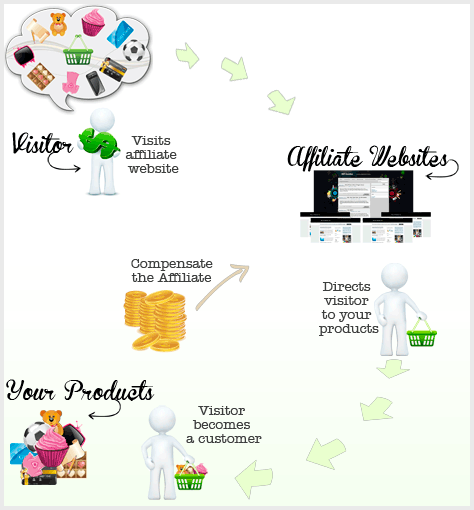 The following Video Uses Simple Examples to Explain How It Works
The following diagram illustrates the concept of affiliate marketing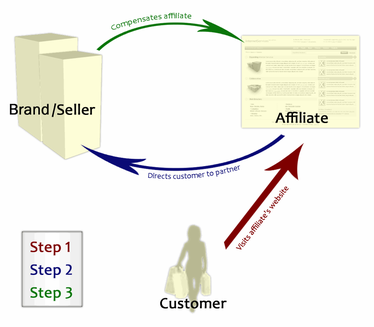 Track Online Ad Conversion
The WP Affiliate Platform plugin can be used to track online ad conversion too. The following link explains how this is done: