WP eMember plugin allows you to customize the fields that appear on the registration and edit profile page. You can choose to not display some of the fields depending on your site's need.
In order to customize which fields appear on the form, go to the following settings/configuration area:
WP eMember Settings -> Pages/Forms Settings

The "Registration Form Fields" section in this menu page (see screenshot below) allows you to turn on/off certain fields from the registration page. You can also make certain fields required.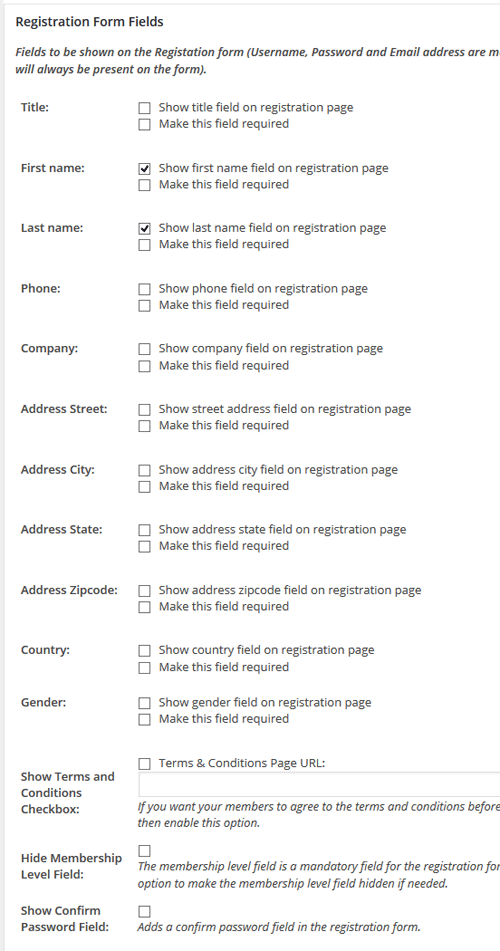 The "Edit Profile Form Fields" settings section allows you to configure fields that you want to show in the edit profile page.
Adding Custom Fields
If the default fields offered in eMember is not enough then you can add custom fields to the registration and edit profile form to collect extra data required for your business.
Go to the "Custom Field Settings" tab (from eMember settings menu) and configure the extra fields that you want to add. After you hit the "update options" button the extra fields will show up in the "Registration" and "Edit Profile" form on your site.
Note: the custom fields you add will show up on your registration and edit profile page directly… you don't need to configure these fields from the "Pages/Forms Settings" section.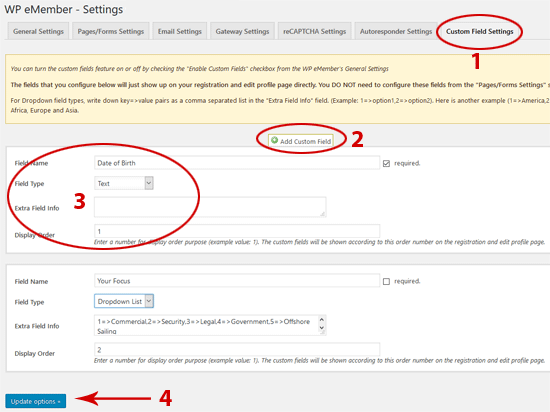 Need More Custom Field Control?
We have an advanced eMember addon that has more custom fields controlling options.