You can send a quick notification email to your members when editing their details from the admin dashboard. This is useful if you wanted to let the user know that you have made some changes to their account.
When you review the member's profile details and make some changes to the account, you can additionally check the Send a Notification to the User checkbox and enter an email message. This email will be sent to the member when you save the profile.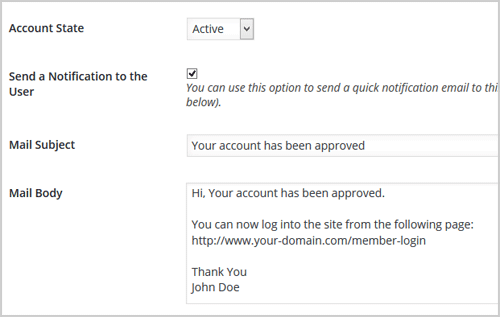 The email content (subject and body) of the last email notification is saved (when you use this feature). So next time you want to send the same notification email, you don't have to manually enter the email content.