If you are selling videos from your WordPress site and you want to present the video product using a nice template then use this addon plugin.
You can configure a preview of the video that you are selling so your customers can preview it before purchasing the item.
Note: The video preview will need to be a YouTube video.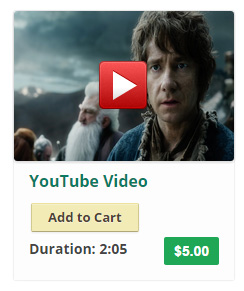 Clicking on the "Play" button will preview the video in a lightbox window (see example below).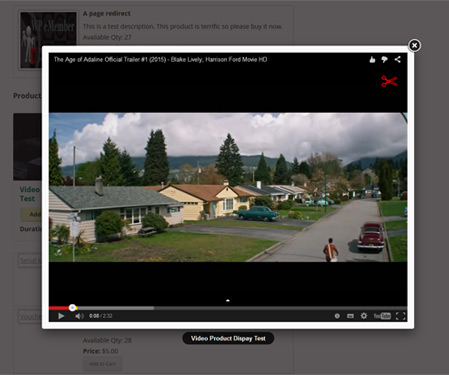 Installing the Video Product Template Addon
You can install this addon the same way you install any WordPress plugin:
Go to the "Add New" plugins screen in your WordPress admin area
Click the "upload" tab
Browse for the addon file (eStore-video-products.zip)
Click "Install Now" and then activate the plugin
Using this Addon
When this addon is active, You can easily enter some video specific information in the "Add/Edit Product" interface.
Video Preview URL: URL of the video that will be used as a preview on the front end (YouTube/Vimeo)
Video Duration: Duration of the video (It will also be displayed on the front end)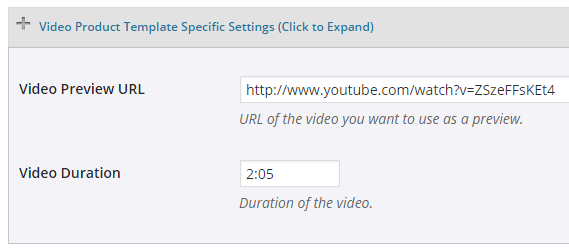 Since the video template requires a thumbnail for the video you will need to specify one in the Thumbnail Image URL field.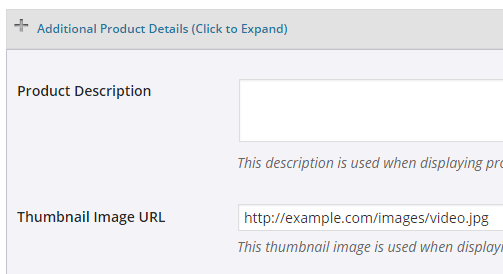 Click the "Save" button to update the product.
Video Product Template Display
Create a new post/page and specify the following shortcode to show your video template:
[wp_eStore_video_product_template id="2″]
Here, The value of id is the unique product ID for your eStore video product.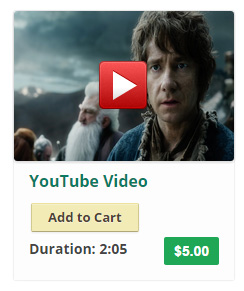 Get the Video Product Display Template Addon
The price of this addon is $39.95
Please contact us to purchase this addon.