General Description
The eStore Manual Checkout Form Builder Addon is a plugin which allows you to customize the manual/offline checkout form.
The user can add new form fields or control how the form will be displayed using this addon.
See example screenshot below:
Using the eStore Manual Checkout Form Builder Addon
1. Once you have installed the addon it will appear in the eStore plugin menu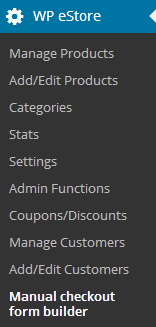 2. The addon automatically configures all the default form elements during activation.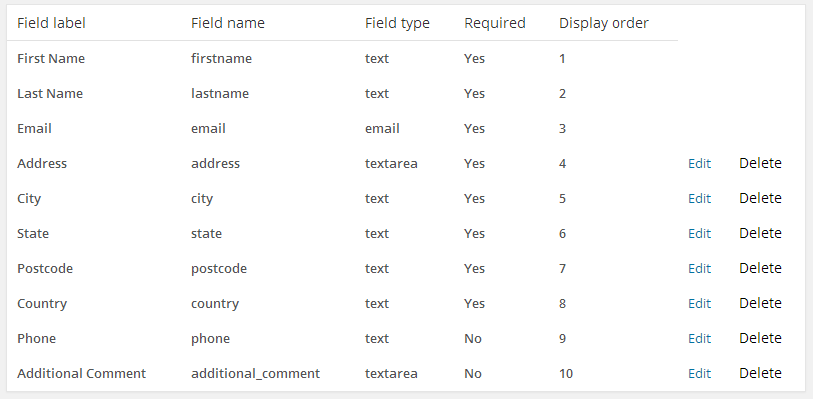 3. To add a new form element enter the following and click the "Save Form Element" button.
a) Field label: The text for the input field
b) Field Name: The name of the input field (it needs to be unique)
c) Required: Check this option if you want to make this field required
d) Display Order: The order in which this field will be rendered (example: 11).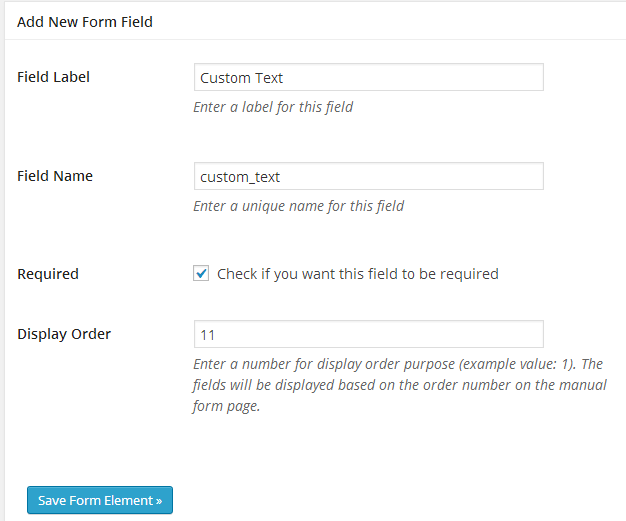 Get the Manual Checkout Form Builder Addon
The price of this addon plugin is $29.95