This eStore addon allows your customers to re-download the digital products they purchased via a page on your site.
This can be used if you want your customers to be able to download the latest version of a digital product by visiting a page on your site and filling out a form.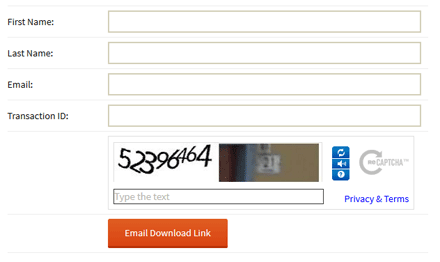 Installing the Self Re-Download Products Addon
You can install this addon the same way you install any WordPress plugin:
Go to the "Add New" plugins screen in your WordPress admin area
Click the "upload" tab
Browse for the addon file (estore-redownload-purchased-items.zip)
Click "Install Now" and then activate the plugin
Using this Addon
When this addon is active, You can configure some settings related to this addon. To configure this addon, click on the "Re-Download Form" sub-menu under the WP eStore plugin admin menu.

Step 1) Create a new WordPress page where you want to offer this product re-download option.
Step 2) Add the following shortcode to this newly created page:
[eStore_product_download_form]
Step 3) Select this page from the settings interface of this addon.
You can optionally enable captcha on this digital product re-download form.
Now, your customers can go this page and enter some details (to verify their purchase) and re-download the digital items they purchased from you in the past.
AddOn Price
The Self Re-Download Digital Items Addon is FREE
Download the Addon (v1.1)
You can download this addon from the addon download area of our customer only support forum.
Please note that some of these free eStore addons are developed by our users in the community. So they do not have any advanced customization option. The description above explains exactly what this addon does.