The eMember Captcha addon allows you to add simple captcha option to the member registration and login forms.
This will prevent the spam bot from abusing your registration form (if you are offering free member registration on your site).
You can enable a simple captcha for your login form using this addon also.
Using the eMember Captcha Addon
Using this addon is simple. First deactivate the reCAPTCHA option from eMember settings if you were using it. Then do the following:
Upload the "emember-captcha.zip" file via the WordPress's plugin uploader interface (Plugins -> Add New -> Upload)
Activate the plugin through the "Plugins" menu in WordPress.
Go to the eMember Captcha addon's interface
Choose which Captcha option you want to use and hit the save button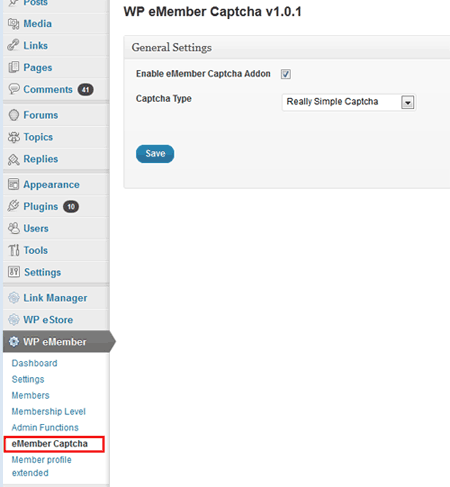 If you want to enable captcha on your login form, then enable the following option:

AddOn Price
The eMember Captcha addon is FREE for all customers who purchased WP eMember plugin from us.
Download the Addon
You can download this addon from the addon download area of our customer only support forum
General Note
Please note that some of these free addons are developed by our users in the community. So these addons do not have any advanced customization option. The description above explains exactly what this addon does.