You can sell birthday greetings with this addon.
It lets your customers enter a message and a recipient's email address then they purchase the gift item. The digital gift item (a birthday greeting video, audio, PDF etc) is delivered to the recipient with the message after the transaction.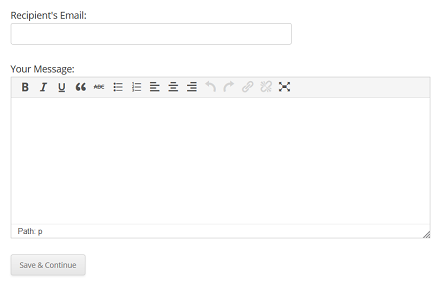 Usage
Lets say you want to sell a birthday gift item which you have configured in the eStore plugin. The ID of this eStore product is 1.
You can add the following shortcode to a WordPress page that will let your customers buy this item and specify a recipient's email address and a special message:
[eStore_birthday_greeting id="1″]
Get the Gift Voucher Addon
The price of this addon is $30.00
Please contact us to purchase this addon.