Read this page to get a good idea of how the checkout flow works when you use the gateway bundle addon.
Stripe Basic is a simplified method for accepting payments with the Stripe payment gateway. When you enable this option in the payment gateway bundle addon, the payment information is collected in a popup form instead of our default checkout page.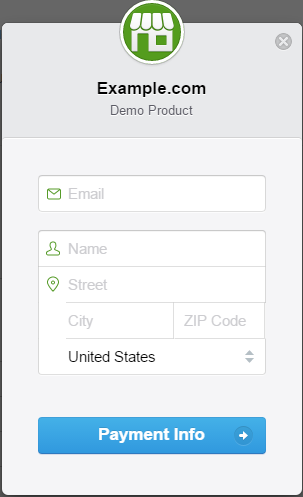 This method is useful if you just want to quickly accept payments from your customers.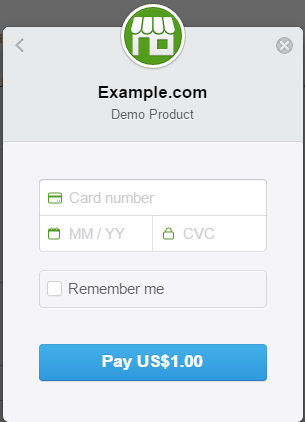 Stripe Basic Setup
After you install the WP Payment Gateway Bundle addon, you will need to configure some Stripe Gateway specific settings in the plugin which you will need to obtain from your Stripe merchant account.
You can find the Stripe Basic specific settings under the "Gateway Settings" tab when you go to the payment gateway bundle plugin's settings menu. The following screenshot shows how you can access the settings page of this addon: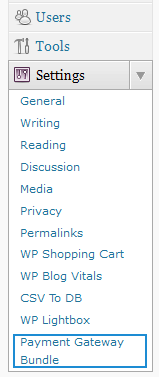 In order to configure the Stripe portion of the payment gateway bundle you will need to obtain the required details from your Stripe merchant account by following the steps outlined below:
Step 1: Log into your Stripe merchant account and click on the Account Settings menu item (Under Your Account).
Step 2: Switch to the API Keys tab. Copy the values for the secret key and the publishable key as shown in the figure below.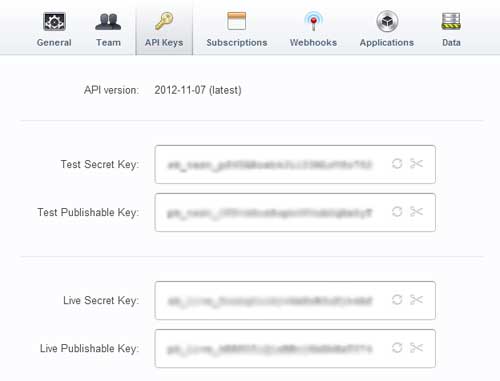 Step 3: Now from your WordPress administration panel, go to Stripe Basic Settings (under Payment Gateway Bundle -> Gateway Settings) and check "Use Stripe Basic Payment Gateway" option.
Step 4: Enter your Test Secret Key.
Step 5: Enter your Test Publishable Key.
Step 6: Enter your Live Secret Key.
Step 7: Enter your Live Publishable Key.
Step 8: Enter a selector label for Stripe Basic option. For example: Stripe Payment (This text will be displayed in the select box in the shopping cart as a checkout option).
Step 9: Hit the "Update" button at the bottom to save the settings and now your customers can checkout using the stripe basic payment form.
Creating Buy Now Type Buttons For Stripe Basic
If you want to use "Buy Now" type buttons instead of the standard "Add to Cart" buttons then check the following documentation to learn how to create a buy now buttons for any payment gateways offered in WP eStore plugin: