Welcome to Tips and Tricks HQ – a blog that publishes practical and useful articles for web developers, product sellers, WordPress admins and web masters.
The main topics of this blog:
Tech tips
Blogging tips
Shop admin tips
Inspirational articles
WordPress tweaks
Technical tips to build a better blog
If you have a WordPress site and you like to continually make an effort to improve your site then feel free to subscribe and stay tuned for some great content.
Contributors
Ruhul Amin
Ruhul Amin is a software engineer by profession. He is the founder of Tips and Tricks HQ.
Ruhul posts a lot of articles on how to do things efficiently in the form of tips, tricks and tutorials on this blog. He is a fan of WordPress so he releases a lot of WordPress plugins and maintains them. He also posts articles on various WordPress tutorials and tweaks.
He created the All in One WP Security plugin which has been acquired by Team UpdraftPlus. He also created the Easy WP SMTP plugin which has been acquired by Awesome Motive.
Ruhul owns a coffee shop also ( he drinks a lot of coffee 🙂 )
Korin Iverson
Korin (Ivy) is a Graphics Designer and helps out with most of the graphics (icons, logos, motion graphics, demo videos etc.) seen on this site. She writes Photoshop and CSS related articles. She also helps out with the support for most of the Tips and Tricks HQ products. Korin grew up in California and is currently living in Australia.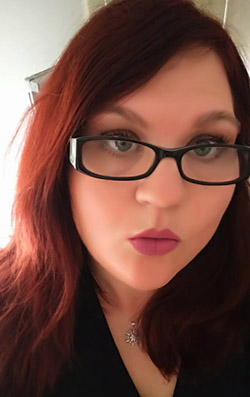 The Assurer
The Assurer is a consultant and security specialist in the United States, whose specialty is helping individuals and organizations protect & manage their privacy and information. Having spent a considerable amount of time working on classified government programs, he believes that many of the disciplines used in the protection of defense and national security information can be successfully applied to the private sector. His Twitter profile can be found at: https://twitter.com/TheAssurer
The Assurer helps out with the support forum, plugin improvements and also writes for Tips and Tricks HQ.
Chanel Stone
Chanel has a business certificate from which she has gained valuable administration knowledge. She helps out with customer support, written documentation and social aspects of Tips and Tricks HQ. She also creates video tutorials for our WordPress plugins. Chanel runs a small online business.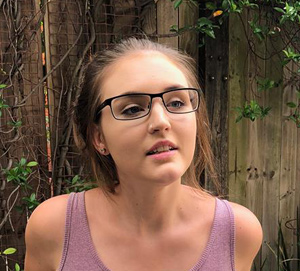 Kirk Maxi
Kirk is a Software Architect with over 20 years of experience in the software industry. He is currently working in Sydney Australia for a multinational telecommunications corporation. In his spare time he is an online entrepreneur with a passion for Software Development, Production Creation, Internet Marketing, Affiliate Marketing and Sales Strategies. Kirk is currently helping with some of the latest Tips and Tricks HQ product development.
Keith Lock
Keith is a web tech, affiliate marketer, and stay at home dad. He contributes to content, tutorial videos, and tech support on Tips and Tricks HQ.
He grew up in Windsor, Ontario, Canada where he currently resides, and spent a year in White Rock in British Columbia. Spending a great deal of time with his children, and learning to balance at-home work life while raising them.
During his 10 years online he picked up some scripting and programming experience including languages such as Visual Basic, ASP (Active Server Pages), and PHP. Combining his expertise in WordPress and affiliate marketing, he put together geo targeting tools for PHP and WP to support his business.