Sell anything from your WordPress website easily.
The WordPress Simple PayPal Shopping Cart is a very easy to use and lightweight WordPress plugin that allows you to sell products or services online in one click from your WordPress blog.
Specification
App Category
Software Name
WordPress Simple Shopping Cart
Version
Date Modified
Operating System
Price
Description
A simple WordPress shopping cart plugin to sell your products online
Landing Page
File Format
Plugin Description
WordPress Simple PayPal Shopping Cart lets you add an 'Add to Cart' button anywhere on your blog. This plugin also allows you to add the shopping cart anywhere in a post or page or sidebar easily. The shopping cart shows the user what they currently have in the cart and allows them to add or remove items. The payments are processed by PayPal.
Plugin Documentation
Go to the WP Simple Shopping Cart Documentation page to read the plugin documentation.
Screenshots
Product Display Box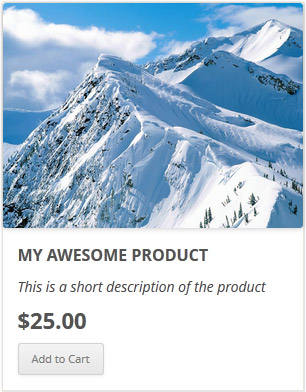 Simple Product Display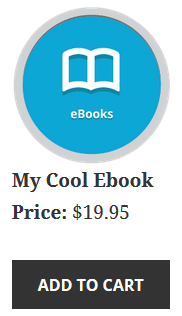 Product Display with Variation Control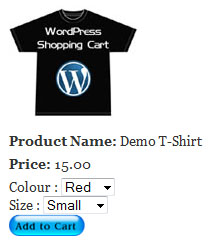 Shopping Cart Screenshot
Below is a screenshot of how the shopping cart looks when customers add products to the cart.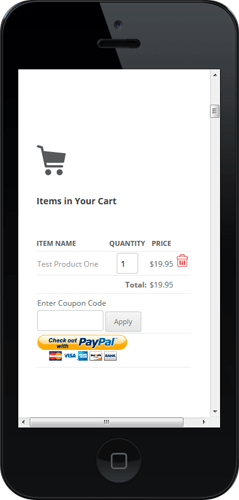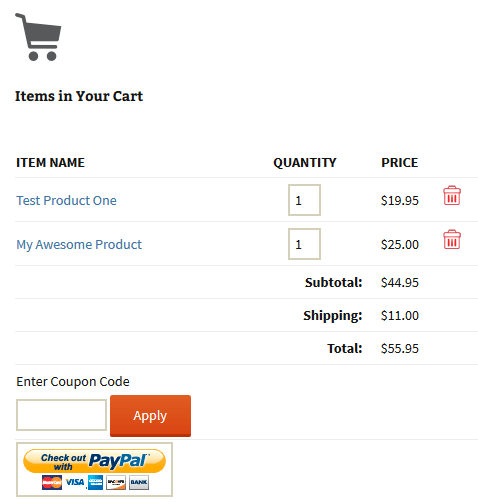 Demo of the WordPress PayPal Shopping Cart Plugin
I am using the WordPress eStore (plugin to sell digital products securely) which is a premium version of the WordPress PayPal Shopping Cart plugin. So I had to disable this simple shopping cart on this blog as I didn't want to run two WordPress shopping cart plugins on the same site but you can visit the WordPress eStore plugin page and play with the add to cart buttons to see how this plugin works (It will give you a good idea as the "add to cart" feature of both these plugins are similar).
Shopping Cart Installation and Usage (Video)
The following video tutorials on the plugin installation and usage guide is a good starting point:
Basic Installation and Setup
Quick shopping cart plugin installation and configuration video tutorial
Using Product Variations
The following video shows how you can use product variations
Charging Shipping For Your Physical Products
How to setup shipping charge for your tangible products:
Selling Digital Media Files
The following video shows how to setup the plugin to sell digital media files from your site:
Display a Nice Product Box for your Items
The following video shows how you can create a product box on a WordPress page for your items:
Create a Specific Checkout Page
The following video shows how you can create a specific checkout page for your products:
Using Discount Coupons Feature
The following video shows how to use the discount coupon feature of the shipping cart plugin:
Detailed WP Shopping Cart installation and usage instructions can be found on the Documentation Page
Documentation & Technical Support
What Currencies are Supported?
You can sell products in any currency that is supported by PayPal. Currently you can sell using the following currencies:
Canadian Dollar
Euro
British Pound
U.S. Dollar
Japanese Yen
Australian Dollar
New Zealand Dollar
Swiss Franc
Hong Kong Dollar
Singapore Dollar
Swedish Krona
Danish Krone
Polish Zloty
Norwegian Krone
Hungarian Forint
Czech Koruna
Israeli New Shekel
Mexican Peso
Brazilian Real (only for Brazilian members)
Malaysian Ringgit (only for Malaysian members)
Philippine Peso
New Taiwan Dollar
Thai Baht
Turkish Lira (only for Turkish members)
Selling Media Files
You can sell digital media files with this plugin. Check the usage documentation to learn more.
NextGen Gallery and WordPress PayPal Shopping Cart Integration
NextGEN Gallery (developed by Alex Rabe) is a fully integrated Image Gallery plugin for WordPress with a Flash slideshow option. Instructions on how to do it can be found on the sell photos from WordPress tutorial.
Download Latest Version
Shopping Cart Plugin Change Log
View the change log here.
You can also try the WordPress Easy PayPal Payment or Donation Accept Plugin that can be used to Accept PayPal payment for a service or a product or Donation.
If you are looking for a professionally supported, feature rich and robust way to sell products or services then checkout our WP eStore plugin.