Instant Payment Notification (IPN) allows you to integrate your PayPal payments with your website's back-end operations, so you get immediate notification and authentication of the PayPal payments you receive.
Video Tutorial on PayPal IPN Setup
Written Instruction
Do the following to enable IPN in your PayPal account:
Log into your PayPal account
Go to Profile then "My Selling Tools"
Look for an option labelled "Instant Payment Notification". Click on the update button for that option.
Click "Choose IPN Settings"
Enter the URL of your website and hit "Save"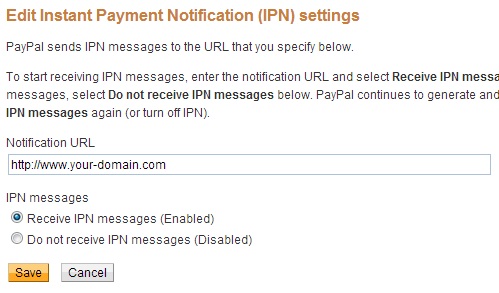 Resend PayPal IPN Message
Read the how to resend PayPal IPN message tutorial.
PayPal Beginner Video Tutorials
The PayPal beginner video tutorials is a good resource to check if you are new to PayPal as a merchant.