The WordPress Video Lightbox plugin allows you to embed videos on a page using lightbox overlay display similar to the one shown below. This plugin can be used to display images, flash, YouTube, Vimeo, iFrame etc in a lightbox overlay. The embedded videos can be viewed on iPad too.
Click on the image below to see how the video pops over in a lightbox overlay.
Little Background
Previously I was using another plugin to display my Vimeo videos in a lightbox overlay but recently Vimeo changed their video embed code to use HTML5 in an effort to make the videos playable in iPhone and iPad. Unfortunately, the other plugin wasn't working with this change and I was getting the following error on all my embedded Vimeo videos:

Sorry, this video does not exist

To get around the problem I created this plugin and tweaked the required JQuery library so it works with the new Vimeo video embed code. When you use this plugin to embed videos it will play your YouTube or Vimeo videos on iPhone and iPad too!
Download WP Video Lightbox
Specification
App Category
Software Name
Version
Date Modified
Operating System
Description
Embed your videos using a fancy lightbox
File Format
Download the WP Video Lightbox Plugin from here.
Plugin Compatibility
Works with the latest version of WordPress.
Plugin Requires
Requires WordPress 3.0 or higher.
Plugin Installation
Unzip and Upload the folder 'wp-video-lightbox' to the '/wp-content/plugins/' directory.
Activate the plugin through the 'Plugins' menu in WordPress.
Follow the instructions in the "Usage" section to start embedding your images, videos etc.
Plugin Usage
I have created a PDF file documenting the various ways to use this plugin.
How to Turn Off the Related Videos At the End of a YouTube Video
If you do not want to show the "suggested videos" that YouTube shows at the end of a video playback then use the following technique:
Add &rel=0 at the end of the video ID which will turn off the related videos display.
Here is an example shortcode that shows you how to use this:

[video_lightbox_youtube video_id="G7z74BvLWUg&rel=0" width="640" height="480" anchor="click me"]

Alternatively, you can use "rel=false" at the end of the video URL to turn off the the related videos. Here is an example:

[video_lightbox_youtube video_id="G7z74BvLWUg&rel=false" width="640" height="480" anchor="click me"]

Automatically Use Video Thumbnail as Anchor
You can use an extra parameter in the shortcode to automatically generate and use the thumbnail of the YouTube or Vimeo video as the anchor image.
Here is an example usage of the shortcode with auto thumbnail option:

[video_lightbox_youtube video_id="G7z74BvLWUg" width="640" height="480" auto_thumb="1"]

Or the following for Vimeo video:

[video_lightbox_vimeo5 video_id=29417470 width=800 height=450 auto_thumb="1"]

The above shortcode will produce the following anchor image for the embedded video (it takes the thumbnail of the video automatically):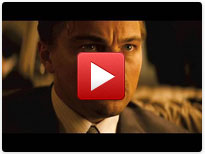 Checkout my projects page for more cool WordPress plugins.