Summary
App Category
Software Name
Version
Date Modified
Operating System
Requirements
Price
Description
A plugin to accept bitcoin payments easily from your WordPress site
Landing Page
File Format
BitCoin Plugin Usage Instruction
Go to the settings menu of the plugin (Settings -> WP Bitcoin) after you install it.
Enable the bitpay option and then fill in the API Key details for your bitpay account.
You can optionally set the transaction speed value.
Add the following shortcode where you want to insert the bitcoin payment button.
[wpbc_buy_now item_name="Test Product" price="5.00" currency="USD"]
When someone pays you via bitcoin, the transaction will go in the orders menu.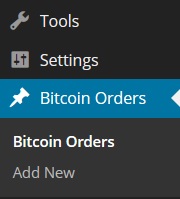 The following tutorial is also very helpful if you are new to bitcoin:
Bitcoin Plugin Compatibility
Works with the latest version of WordPress.
Download The Plugin
Download the plugin now and start accepting BitCoin on your site.
More WordPress Plugins