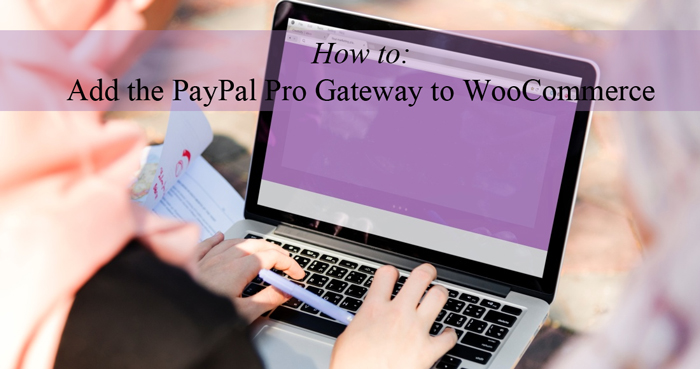 We recently touched on how an WooCommerce enthusiast can accept payments via the Braintree gateway through the use of a third part plugin available on WordPress.Org plugin. In this article we will take a look at the PayPal Pro Payments integration plugin for WooCommerce.
PayPal Payments Pro has become increasingly popular in recent years due to the fact that it allows onsite checkout. An onsite checkout can increase conversion rates by allowing for a seamless transaction process. Using PayPal as the primary payment processor can provide customers with the trust needed to complete a larger transaction.
The Cost of Using PayPal Payments Pro with WooCommerce

WooCommerce PayPal Pro Payment Gateway is an entirely free addon plugin available on WordPress.Org. In terms of per transaction fee charges, these can be found on the PayPal website.
If you have found other free PayPal Pro integrations for WooCommerce we'd love to hear about them in the comments section below.
What is PayPal Payments Pro?
The majority of our users will be familiar with PayPal, although PayPal Payments Pro also powered by PayPal is different in the way the checkout looks and works. PayPal Payments Pro is used on website where they have a customer base who will be predominately using major credit cards opposed to having a PayPal account. Furthermore, the customization possibilities when using PayPal Payments Pro are much greater than the standard PayPal checkout.
Similar to the standard PayPal, all transactions completed with PayPal Payments Pro can be viewed directly from your PayPal dashboard.
PayPal Payments Pro falls under the Payflow Pro suite of PayPal gateway options.
What are the Benefits of PayPal Payments Pro?
The merchant can design their checkout page to fit with the style of the website.
The merchant hosts their own checkout page.
The customer never needs to leave the website to complete a checkout with their credit card.
Customers still have the option to be directed to checkout with their regular PayPal account.
Customers do not need a PayPal account to checkout using their credit card.
Transactions are authorized in real time.
This gateway allows you to accept major credit cards.
How Does a PayPal Payments Pro Checkout Work?
When you have set up PayPal Payments Pro on your website, your customers will be displayed with an onsite checkout page with fields where they can enter in their credit card details. Once the details have been entered and the payment button is clicked, PayPal handles the transaction. When you integrate PayPal Payments Pro with WooCommerce, the credit card fields will display on the WooCommerce checkout page.
What Credit Cards Can be Accepted with PayPal Payments Pro?
Before you delve into setting up PayPal Payments Pro you should first consider if the features offered by this gateway will suit the needs of your website and your potential customers. In terms of accepted credit cards, those customers from the United Kingdom will be able to pay with Visa, MasterCard, Maestro/Switch (requires 3D Secure) and Solo, your United States customers will be able to complete a transaction using a
Visa, MasterCard, Discover or American Express card and finally your Canadian customers can checkout with either a Visa card or a MasterCard.
Considerations When Using PayPal Payments Pro and WooCommerce
To be able to use PayPal Payments Pro you will need an SSL certificate for your website. Many hosting companies now offer free SSL certificates when you sign up to use them as your provider.
PayPal Payments Pro is currently available in the United Kingdom, the United States and Canada.
You must have a PayPal Pro Business Account to be able to implement this payment gateway on your website.
Both the PayPal Pro Integration Plugin and the WooCommerce Plugin are designed to work on a WordPress website.
"When using PayPal Payments Pro using Payflow Gateway integration, merchants can use the Transparent Redirect feature to help manage PCI compliance."
Features of PayPal Payments Pro
| | |
| --- | --- |
| Features | PayPal Payments Pro Gateway |
| Does My Customers Need a PayPal Account? | No |
| Do My Customers Need to Leave the Website to Make a Payment? | No |
| Can PayPal Payments Pro be Used for WooCommerce Subscriptions? | No |
| Does My Website Need an SSL Certificate to Use this Gateway? | Yes |
| Who is the Processor of this Gateway? | PayPal |
| Where Can this Gateway be Used? | Currently able to be set up on merchant accounts located in the US and the UK. |
How to Implement PayPal Payments Pro on Your WooCommerce eCommerce Website: Video Tutorial
How to Implement PayPal Payments Pro on Your WooCommerce eCommerce Website: Written Tutorial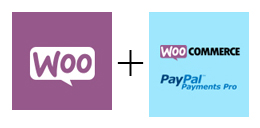 The main reason you have landed on this documentation is more than likely to find out how you can implement a PayPal Payments Pro checkout on your WordPress site where you are using WooCommerce to handle all eCommerce functions. Below we have written up step by step instructions so even those with little or no developer knowledge will be able to set up the required plugins.
Step 1) Ensure You Have Both Plugins Installed and Activated on Your WordPress Website
To be able to offer PayPal Payments Pro on an WooCommerce website you will need both the WooCommerce Plugin and the PayPal Payments Pro Integration Plugin installed and activated on your website. You will also need to hold a business PayPal Pro account and have an SSL certificate for your website (to allow for live transactions).
Install and Activate WooCommerce and WooCommerce PayPal Pro Payment Gateway on your WordPress website.
Ensure you have a business PayPal Payments Pro account.
Install SSL certificate for your website (if you do not already have one).

Step 2) Complete the Required Set Up
You will need to complete the WooCommerce required set up if this is your first time using the popular eCommerce plugin. You can find instructions on setting up WooCommerce here.
Configure WooCommerce settings.
Click on 'WooCommerce' and then on the 'Settings' menu. Choose the 'Payments' tab.
If you have installed and activated the WooCommerce PayPal Pro Payment Gateway successfully, you will see the payment gateway listed within the payments tab.
Slide the toggle bar to 'Enable' this payment gateway on your website.
Click on the 'Manage' button to then configure the required settings of the integration plugin.
Choose to 'Enable Sandbox' if you are currently only testing.
Choose a 'Title' for this payment gateway which will be displayed to your customers.
Open up your PayPal Payments Pro business account and log in on another browser. Locate your API credentials.
Copy and paste your 'PayPal Pro API Username', your 'PayPal Pro API Password' and your 'PayPal Pro API Signature' into the correct fields in the settings menu.
Click the 'Save Changes' button.
Step 3) Complete a Test Transaction
If you have completed 'Step 1)' and 'Step 2)' successfully you should be able to see the PayPal Pro Payments checkout when you view your WooCommerce cart. If you have enabled sandbox testing, you can complete a test checkout to ensure the process is working correctly. Alternatively you can complete a live transaction if you wish.
Ensure sandbox was enabled in 'Step 2)' to complete a test checkout.
Add an WooCommerce product you have created to the cart on the front end of your website.
Complete the checkout details required.
In the section where card details need to be entered, use a PayPal test card number such as: '4242424242424242', an expiry that is in the future and a CVC that is a three number combination such as '123'.
For further instructions on the setup and checkout process please watch the video tutorial above.

WooCommerce PayPal Express Checkout Gateway
If you also want to add the PayPal express checkout gateway option to your WooCommerce store, then use the WP Express Checkout plugin to add that to your WooCommerce install.
Tips and Tricks HQ WooCommerce Integrations
Our WP Affiliate Plugin and WP eMember Plugin will both work with this WooCommerce setup with the PayPal Pro Gateway. The WooCommerce integration for those plugins can be downloaded from WordPress.Org: