A clean, smooth, fresh and minimalistic Twenty Twelve child theme for bloggers.
Specification
App Category
Software Name
Smooth Twenty Twelve Child Theme
Version
Date Modified
Operating System
Description
Clean, smooth and minimalist child theme skin for WordPress twenty twelve theme
Landing Page
File Format
Smooth Child Theme Preview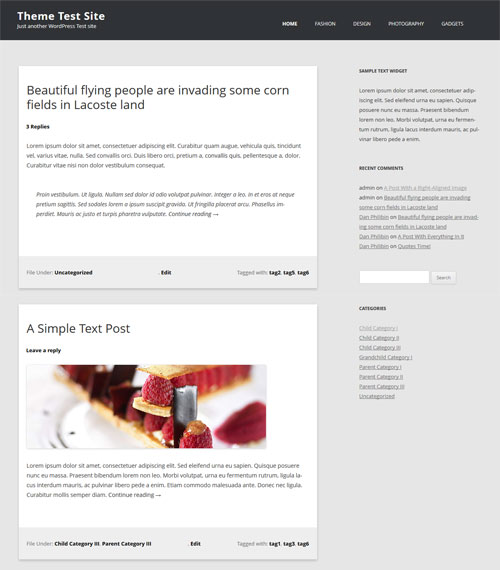 Smooth Child Theme Features
This is a Twenty Twelve child theme so you get all the standard features of the main twenty twelve theme:
It will allow you to update the basic twenty twelve framework without breaking your customization.
Support for featured image for each blog posts.
Custom header settings from your dashboard
Multi-level dropdown menu
WordPress custom menu functions
Widgetized areas
Full width custom page template
Custom thumbnail setup for categories and archives
Comments can be enabled on static pages
Threaded comments
Simple, clean and light
Very small theme package, under 35 KB
Translation ready
Responsive theme
Compatible with the latest version of WordPress
Download the Smooth Child Theme
Download the smooth child theme.
How to Install the Child Theme
Log in to your WordPress dashboard and go to Appearance menu, Themes sub-menu,
Click Install Themes tab and select Upload option.
Upload the zip file (2012-child-smooth.zip) and activate the theme.