I don't like the left hand sidebar for the new WordPress Twenty Fifteen (2015) theme. So I created a child theme that moves the sidebar to the right hand side (everything else is the same).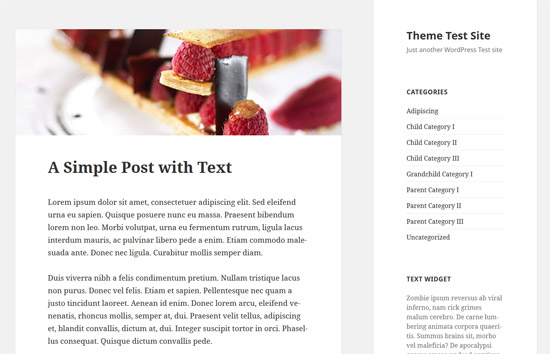 Twenty Fifteen Child Theme Features
This is a 2015 child theme so you get all the standard features of the main twenty fifteen theme.
It is clean, blog-focused, and designed for clarity. Twenty Fifteen's simple, straightforward typography is readable on a wide variety of screen sizes, and suitable for multiple languages.
Download the 2015 Child Theme Right Sidebar
Download the theme.
How to Install the Theme
Log in to your WordPress dashboard and go to Appearance menu, Themes sub-menu.
Click Install Themes tab and select Upload option.
Upload the zip file (2015-child-right-sidebar.zip) and activate the theme.