At Tips and Tricks HQ we predominately work to produce solutions for WordPress users. Although we believe WordPress is one of the top solutions for an online business, we also understand that sometimes people need a non-WordPress solution. We have put together a list of 'pay-per-month' style e-commerce solutions for those people who wish to run an online business but don't believe they will be able to handle WordPress.
There is an extensive list of e-commerce softwares available online that are ready and waiting to snatch up your online business. While a particular platform may work perfectly for one company, it is important to ensure the features are compatible with your own needs before locking yourself into a lengthy contract. Comparing rates of a number of e-commerce platforms allows you to see which company will give you the best value for money while ensuring they will provide you with the features you need.
Some companies offer free trial periods or have low costs associated to their e-commerce platform. This may sounds great although ensure you dig deeper into what features they are offering. There is no point signing up to a company if they are not supplying you with the basic features you require.

Why do People Choose a 'Pay Per Month' E-commerce Platform?
More and more people are choosing to sign up to an e-commerce platform opposed to hiring a web-developer to create their website. Below we have listed a few reasons why some online businesses choose this option.
They don't believe they have the skills required to manage their own website
They do not have a large sum of money to pay a web-developer upfront
They believe that signing up to an e-commerce platform will save them time and money
E-commerce platforms require only basic web knowledge to set up and manage
They have heard of other companies success from using a 'pre' developed e-commerce platform
What You Will Need to Consider Before Choosing an E-commerce Platform
Pricing:
Work out a budget for your online business and research companies that can meet this budget. There is generally an e-commerce solution to meet all budgets and requirements. Weighing up the pro's and con's of each company will allow you to see which one will best suit your online business.
Payment Platforms and Security:
Ensure the company you choose will allow your customers to pay via your preferred payment platform. Choosing a company that accepts well known payment gateways such as 'PayPal' and 'Stripe' will lessen the chance of an abandoned cart. Using a reputable e-commerce solution is important in ensuring your customers credit card details are in safe hands.
Number of Items You Can Sell:
Finding out the maximum number of items you can sell can be beneficial in the long run. It is always important to think ahead. You may only have a handful of items now although in the future your business may grow and you may have more items than you ever thought you would. Companies such as BigCartel have a maximum limit of 300 products.
Available Addons:
If the core e-commerce platform does not have the feature you need for your business you will need to look into the addons that are available and also investigate the cost of each. Some popular addons that you may need for your company include: email tools, shipping product tools and social media tools.
Device Compatibility:
Ensure that the e-commerce solution is compatible across a range of devices. The themes that are used should be fully responsive. The majority of your customers will be searching your website from their mobile phone. The most popular e-commerce solutions such as Shopify can be viewed across all devices.
Social Media Compatibility:
Years ago no one would have considered 'social media compatibility' to be an important factor when deciding which e-commerce solution was right for them. In today's society, social media is often a tool seller's use to promote their products to large audiences. Some e-commerce solutions have direct links to popular social media platforms such as Facebook and Instagram.
SEO Benefits:
Choosing an SEO friendly e-commerce solution will better your chances of ranking towards the top of an internet search. The ability to add a blog, to use your own domain name and the ability to enable customer comments and reviews are all beneficial features in the long run. You can read more about SEO here.
Customer Service Offered by the Company:
Good customer service will allow you to set up your business simply and easily. Being able to speak to a 'real life' person will allow you to quickly get the answers you need to proceed to enjoy sales on your site.
Overview of Six Robust E-Commerce Platforms
E-commerce Solution

Basic Base Price
 Product Limit
Customer Support
Can you offer Coupon Codes and Gift Cards?
Can you have a Blog?
 Staff Account Limit
  File Storage Included with Basic Plan

BigCommerce

$29.95 per month. BigCommerce do not charge a transaction fee.
Unlimited
24/7 live agent support
 Yes
 Yes
 Unlimited
  Unlimited
 No transaction fee charges.

Comprehensive list of features included in basic package.

Phone support.

Lacks free themes and has an annual sales limit for each plan.

Shopify
$29.95 per month. International cards are charged at 2.9% and 30c per transaction.

Unlimited

 24 hour email, live chat and phone support.
 Yes. You can offer coupons although offering gift cards requires an executive plan.
Yes
 2
Unlimited
Can be used online and offline.

Allows for multiple payment options including COD.

If you don't use 'Shopify Payment' you get charged an additional transaction fee.

Wix
Wix offers users 500MB of storage for free. Their popular 'Unlimited Plan' is $12.50 per month.
Unlimited
 Premium support is offered with all paid plans.
 No
Yes
1
 10 GB is includued with the 'Unlimited Plan'
 Large collection of designer templates.

Drag and drop design that allows you to easily create a website.

Once you choose a theme if you decide to swap you have to recreate your stall from scratch.

Squarespace
$25.00 per month billed annually. Sqaurespace charge 3% for each transaction that takes place.
Unlimited
24/7 customer support.
 You can offer coupons to your customers.
 Yes
 1
 Unlimited
 No coding experience is required.

Drag and drop features.

No manual mobile editor.

BigCartel
You can offer 5 products for free using BigCartel. For $29.99 per month you can sell up to 300 products.
300 (when using premium plan)
 Online support.
You can offer discount codes (when using the premium plan)
No
 1
 Enough for 300 products with 5 images per product.
No fees on what the customer pays.

Inventory tracking, ability to sell in person and on Facebook.

Free for up to 5 products making it useful for small businesses.

Lack of support, limited payment options and limited flexibility.

Volusion
$15.00 per month is their cheapest plan.
100
 Online support offered with mini plan. You can get phone support in the $35.00 plan.
Yes
 No
 1
 1 GB of bandwidth is included with the mini plan.

Offers a free trial period.

No transaction fees and has the ability to create a customer loyalty program.

Only 28 free themes.

Some coding knowledge is needed for customization.
The Best E-Commerce Platforms for an Online Business
Bigcommerce

Bigcommerce is an e-commerce platform that was born in Australia and offers solutions for small and large scale businesses. This e-commerce solution is often compared to Shopify as they offer similar features and plans. Many themes offered by this company you will need to purchase along with addons needed for specific business types.
The standard plan to use Bigcommerce starts at $29.95 which gives you unlimited file storage, unlimited staff accounts, the ability to offer coupons, gift cards and discounts. Bigcommerce does not charge transaction fees across all of their plans. Using the standard plan you can sell up to $50,000 of sales before needing to upgrade your plan. 
Features of Bigcommerce:
Bigcommerce allows you to use all leading payment gateways such as PayPal, Braintree and Stripe.
Easy to manage product inventory.
Using Bigcommerce you can design a store quickly and easily.
Bigcommerce integrates with both Apple Pay and PayPal.
This e-commerce solution supports a large range of different currencies.
Bigcommerce is PCI compliant and takes care of all security and hosting of the website.
This e-commerce platform allows you to buy a new domain name or use an existing domain name.
Shipping options to improve conversion.
Bigcommerce offers 24/7 chat, email and phone support for all technical issues on your website.
Customization:
You can extensively customise your site if you have some coding knowledge.
Shopify

Shopify is currently one of the most recognised e-commerce platforms with over 1 million active users. Shopify allows users to fully customize their sites and purchase addons from an extensive inventory if needed. Although this e-commerce platform allows users to easily design their site, Shopify is more expensive when compared to other solutions. With over 55 billions dollars of products sold through the Shopify platform, it continues to be a popular choice for small and large online businesses.
Shopify plans range from $29.00 to $299.00. The basic $29.00 plan allows you to have an unlimited number of products and an unlimited amount of storage. The basic plan does not allow you to offer gift cards and only allows 2 staff accounts. 
Features of Shopify:
There is 100 professional free themes to choose from.
User can easily customize colors and fonts across the entirety of the site. No design experience is needed.
Shopify supports over a hundred different payment gateways.
Shopify is fully responsive meaning that customers can view your website across a variety of devices.
Ability to add shipping and tax to your products.
You can choose whether or not you would like to have a blog on your website.
There is no limit to the amount of products you can sell.
Shopify allows you to have a custom domain name.
Each product can have multiple images attached to it.
Shopify is PCI compliant.
Shopify offers 24 hour support where you can email, live chat or phone their support lines.
Customization:
You can achieve a large amount of customization if you have some coding knowledge.
BigCartel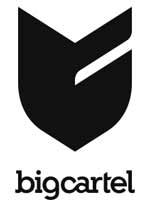 BigCartel is a popular choice for small businesses. This e-commerce solution is basic although perfect for those who are inexperienced. Although this platform does not allow extensive customization, many addons provide the features needed for a range of online businesses to function. BigCartel allows room for coding although no coding is needed to use the basic functionality.
Using the free plan you can create an online store where you have access to limited themes, can have one image per item and have up to five products. For $29.99 per month, BigCartel allows you to have 300 products, upload 5 images per product, have your own domain, have inventory tracking and offer discount codes to your customers. The plans offered by BigCartel are simple and generally not appropriate for large scale companies. 
Features of BigCartel:
BigCartel was designed for people to sell items that they have hand crafted.
BigCartel offers a range of free fonts and themes that can be used to design your website.
Those familiar with code can tweak the HTML, CSS, and JavaScript.
The ability to start an online business for free is an option when using BigCartel.
Customization:
BigCartel allows some customization although not as much as some other e-commerce solutions such as Shopify.
Squarespace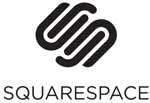 Sqaurespace is used for personal blogs and for small businesses. It's simple and easy approach appeals to small business owners that do not need extensive customization.
For $25.00 a month you can create a website with unlimited pages and bandwidth, a free custom domain, ability to sell an unlimited amount of products and receive donations and receive 24/7 customer support. Squarespace charges 3% per transaction that occurs. 
Features of Squarespace:
24/7 support
Templates unique to Squarespace
Ability to add gallery blocks anywhere on your website.
You can link your Sqaurespace account to a number of social media platforms.
Responsive designs that you can view a preview of what they will look like on a mobile device.
Many different blogging tools available.
Ability to sell an unlimited amount of products.
You can offer gift cards and discounts using this e-commerce platform.
Customization:
Sqaurespace provides a number of templates you can use to customize your website.
Wix

Wix has recently grown in popularity due to their affordable plans from just $5.00 a month. Wix is suitable for small businesses although does not have the features needed for a large scale company.  The support is not comparable with that of companies such as Shopify.
Wix offers a free plan that gives you unlimited pages, 500 MB of storage and secure hosting. For $24.50, which is the most expensive plan, you can upgrade your plan to receive unlimited bandwidth, 20 GB of storage, free domain, no ads and customized Favicons. 
Features of Wix:
Wix is fully responsive and offers a range of 200 different apps to suit a range of businesses.
Wix gives you the ability to add a blog to your website.
20 fonts can be used across the entirety of your website.
1000's of vector images are available to use on your website.
Wix allows you to automatically add links to photos on the social media site Instagram.
Customization:
Wix has limited customization options. This platform focuses mainly on a simple and easy to use design.
Volusion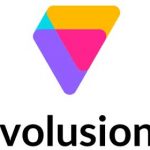 Volusion is an up and coming e-commerce solution that has processed more than $28 billion and has 180,000 users. Volusion gives business owners the ability to create a unique site without needing to know any code. This e-commerce solution offers 24/7 support and good value plans making it an increasingly popular choice for new business owners.
Volusion offers a 14 day free trial period. The cheapest plan available is $15.00 a month that allows you to display 100 products and has 1GB of bandwidth. For $35.00 per month you can have up to 1000 products, receive 3GB of bandwidth and are able to receive support over the phone. 
Features of Volusion:
Volusion boasts unlimited products and inventory management.
A range of approved apps are available that allow you to create a site that suits your business needs.
Fully responsive themes and search tools that your customers can use to locate a specific product.
A free slideshow feature that allows you to promote specific products on your website.
You can have multiple photos and videos per product.
Volusion comes with a built in barcode generator.
Volusion comes with features such as 'related product', 'inventory management', 'tax rate calculator' and 'manage returns'.
24/7 online support is available.
Customization:
Volusion offers a number of unique themes that can be used to customize your website.
If you are comparing between Shopify and WordPress then check out our article on Shopify vs WordPress.
This is a follow up article for the how do I start a blog series that we have been publishing on this site to help users get started and create a successful blog and earn an income.