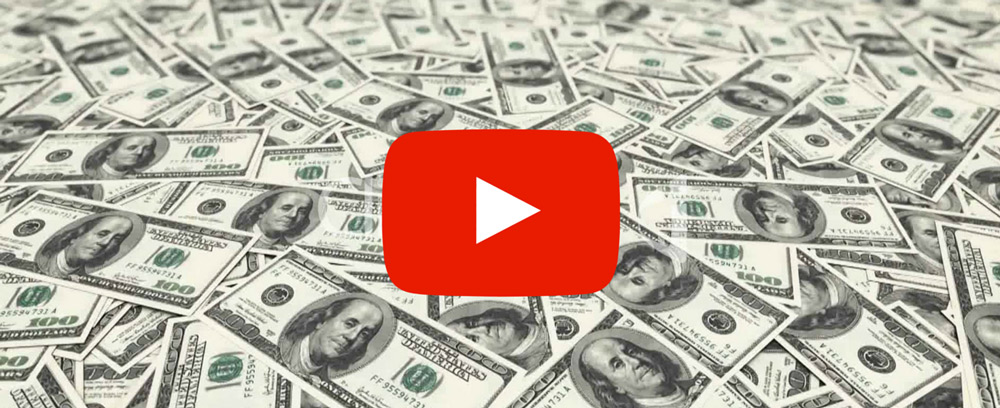 The majority of us online writers and retailers know the importance of sprinkling Adsense throughout our blogs, but many underestimate the amount of revenue that can be earned from advertising through video content. YouTube, a vastly known video sharing platform allows for a number of ways of making revenue for those posting popular content. Whether you have your own website where you sell products or you wish to earn an affiliate commission through pushing other products, YouTube is the perfect platform to market goods and services.
So you may now be asking yourself, 'How Can I Make Money Through Youtube?'.
There is no short answer to this question. The amount of revenue that can be earned through the YouTube platform ultimately depends on whether you are selling the item yourself or if are happy to display YouTube approved advertisements. If you are looking for a way to market your own goods and services, linking your products page within the YouTube video description will draw attention to your site and in turn, possibly sales. If you have a handful of popular You tube videos and do not intend on selling an item yourself, YouTube advertisements can earn you some additional income.
If you already have an established YouTube channel, or plan on creating one with the intent to monetize your content, our tips and tricks below will help you to get started.
Make Money on YouTube by Promoting Products/Services from Within Your Video
Make Money through a YouTube Partnership
Make Money by Advertising Your Product Page within the YouTube Video Description
Make Money on YouTube Through Teespring
Make Money Through Crowdfunding your YouTube Content
Make Money Through Fan Funding Donations
Make Money through Affiliate YouTube Content
Why Advertise on YouTube?
YouTube is the largest video sharing platform on the net with:
More than 100 hours of videos uploaded per minute
Videos that accommodate for 75 different languages spoken worldwide
YouTube viewers spending approximately 25 minutes a day watching content
How Much Money Can be Made through YouTube?
If you are intending on primarily making money by displaying YouTube advertisements on your videos, then you can expect to make an income that is relative to the traffic your content receives.
While we often hear about the minority making big money from their YouTube video/s going viral, the reality is not all content producer can make this sort of money through advertisements. A rough figure to expect when you have constant traffic to your channel is; $1.50 USD for every 1000 views. This means that you would need one million views to make $1500. Before you go ahead and quit your day job, ensure you have a broad following, you are willing to continuously provide new and exciting content and have additional sources of income in the case that your following diminishes over time.
"It's important to analyze changes in revenue over time as you grow your channel. Many factors go into earning money on YouTube like: how many views and how much watch time your videos get, the ad formats you have enabled, what the demographics are of your audience, what device viewers are watching on, and if your content is advertiser friendly." – YouTube.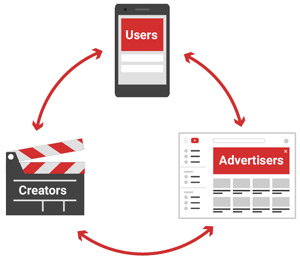 Real People – Real Youtube Money
With a genuine following and consistently good content, you can make somewhat of a living from advertising on YouTube. While for the majority of 'YouTubers' the money made through advertising is not enough to quit their job, for some lucky vloggers it is.
Take Michelle Phan for example. A young woman with a passion for makeup who shared her love through video tutorials. Due to the amount of consistent views of her tutorials on YouTube, Michelle takes home $145,000 USD a year.
Another great example of an outstanding amount of money made through the platform is Korean pop star Psy. His 'Gangnam Style' video has made over 10 million dollars for him since it was first released in 2014. This video was ranked as one of the highest watched videos on the YouTube platform with over 2 billions views.
While earning a 6 figure income or more from sharing your love through videos sounds like everyone's cup of tea, it is always important to be rational and realistic. A recent study has found that within the top 3% of the highest earning vloggers, they actually only take home $12,000 USD annually, and that is definitely not enough to live off!
Advertising to Your Viewers (Without Being 'Pushy')
When a viewer presses the play button to watch a video on YouTube, unless they are a premium customer they will often expect to see some advertisements. Advertisements in today's society tend to spring up in every direction- even on our Facebook news feed.
Due to the expectation of seeing advertisements when enjoying YouTube content, many viewers do not relate in-video ads to you directly as the content producer. This means that you can still earn an income without the need to be pushy.
If you have a product page you wish to promote to your viewers, our advise is to do it discreetly. For instance, using the Teespring integration mentioned below is a great way to advertise merchandise. There is no need to have 'tacky' advertisements throughout your video to promote the goods or services you offer. Another way to advertise a product is to have a video that 'uses' the product. For instance, a make up brush cleaner may be used within a makeup tutorial. Only ever advertise products that fit the video content.
Subtly displaying your product page URL in your YouTube description, mentioning your domain within a demonstration video or using an integration merchandise service is often enough to promote your products successfully to your viewers. Creating an honest and genuine channel where your subscribers are happy to fund you whether that be by buying a tee-shirt or making a donation is always the best way to earn revenue.
Here are some points to consider when advertising to your viewers:
Always be genuine – Your viewers will be able to determine if you are passionate about your channel or not
Always use Clarity – Outline what the link is that the viewer will be clicking on and the products/services that you offer
Time and Place – Always consider if it is the right time and place to advertise a specific product or service
Attempt to be Helpful – It makes the most sense to push products and services that relate directly to the video content
How Can I Advertise on my YouTube Channel?
1) Selling Products Through YouTube Videos

If you plan on advertising your own products or services from within your YouTube videos, first and foremost you should make sure they are well-timed. At the end of a YouTube video you can add 'cards' where you can link to a page where you product is available. These cards tend to be eye-catching and have a call to action button. You can choose at what stage of your video the YouTube card is displayed. Showing them towards the end of the video can come across as less pushy to your audience.
Another idea is to mention that if the viewer has liked the product/service you have used in your video, that they can check out your shop page (displayed in the description below).
2) Making Money Through a YouTube Partnership
If you have an established YouTube channel, making money quickly is actually a possibility. A YouTube Partnership basically means that YouTube will advertise for large companies on your videos and share a cut with you.
To be eligible for a partnership with YouTube you must be living in an a country where YouTube partnerships are available, have had 4, 000 hours of views in the previous 12 months, currently have over 1, 000 subscribers and have an approved Adsense account. If you believe that your YouTube account meets those requirements, advertising to earn an income is actually quite simple.
How can I be Paid for Advertisements on my YouTube Content?
Follow the instructions below to enable monetization
Ensure that your YouTube account meets the requirements mentioned above.
Log in to your YouTube account and enter the Creator Studio. Select "Channel > Status and features" from the left menu.
Under "Monetization", click Enable.
Sign up to Adsense to be able to earn money from your YouTube content.
Wait for your YouTube advertisement to be reviewed. You will be notified whether or not your account has been approved or denied.
3) Advertising Products from the YouTube Video Description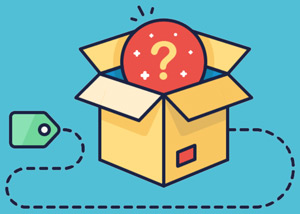 Do you have a handful of products that you sell on a stand alone site? If you have a product page on your website, you can advertise this page within your YouTube video description.
Having your own website where you sell fan merchandise allows you full control of adding products, up-selling and offering discounts opposed to marketplace selling. While marketplace selling such as using Teespring works great for those vloggers selling only a handful of items a year, having your own website where you direct your YouTube traffic gives you so many more opportunities. Dedicated websites work great if your fan base is already buying similar products that you mention in your videos such as hair extensions or handy men tools. Why not try selling some of these items yourself?
Once you set up your website shop page, you can sneak that URL into your YouTube video description (for the videos it makes sense). Adding another sentence letting your viewers know what is sold from that page is also a good idea. Being transparent will give your viewers the confidence to click the link to your product page. From there your shop page will need to do the work to convince your browsers to become buyers.
Learn how to create a basic WordPress shop page.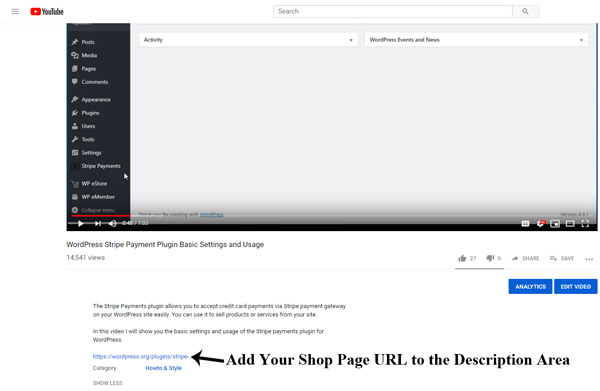 4) Integration with Teespring to Sell Merchandise or Similar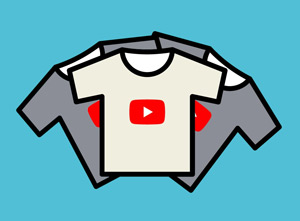 A recent integration with Teespring allows those with YouTube channels to advertise merchandise beneath their content. This can be specific to the content you post meaning that the conversion rates are much higher than a generic product page link.
Up to 12 products can be advertised under any given video, with the most popular showing first (unless their is a new item that has been added in the previous 10 days). If you please, as admin you can specify which of the products will be shown first, second, third and forth.
Teespring allows you to advertise merchandise to those viewing the video from Germany, France, United Kingdom, Netherlands, Italy, Canada, Spain, Portugal, Australia and the United States. This means that if you find the majority of your viewers to be from a country other than one states previously, it is important to still add a link to your product page in the video description.
Navigate to your YouTube Studio Beta and click on the Monetization menu.
Click on the Merchandise menu and then on 'See More'.
Click the Get Started button and then on Get Teespring ID.
Create a Teespring account.
Finalize the connection by copying your Teespring Store ID into your YouTube Studio Beta.
List your items through Teespring and decide how they should be displayed beneath your YouTube video content.
Find out more about setting up Teespring on your YouTube channel to increase revenue here. 
5) Use "Crowdfunding" to Raise Capital for Your Projects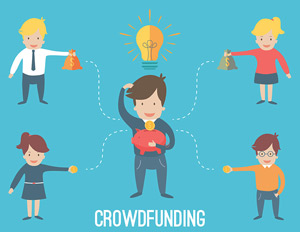 Crowdfunding on YouTube is used regularly by content creators to collect tips and donations from viewers. This allows them to be paid for the time they spend creating content that their viewers love and enjoy on a daily/weekly/monthly basis. YouTube has integrations with a number of websites that are specifically for crowd funding donations. If crowdfunding sounds like an option for your channel, you can view the list of accepted crowdfunding sites here. It is important to note, that these sites generally take a cut of the donation. While this is often a small cut for using their platform to accept tips, it is always something to consider. Before signing up to a crowdfunding website, way up if it is worth it or if you are better to create your own website and implement a donation button.
Patreon is among the most popular accepted YouTube crowdfunding platforms. This may work as a solution for your YouTube channel as it signs up viewers as subscribers for as little as $1.00 a month. Kickstarter, another Crowdfunding platform has also gained traction in recent years by young YouTube entrepreneurs.
When Should I Crowdfund my YouTube Channel?
If you need to buy better equipment to continue to produce great content
If you believe your subscribers will fund your channel for you as a part time job
If you need to hire additional help
If you have miscellaneous production costs
6) Take a Fan Funding Approach to Earn a Profit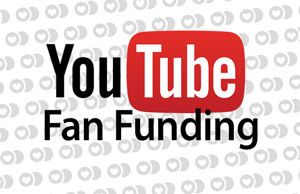 Do you have a large amount of subscribers on your channel or are genuinely interested in the content you post? If so, a fan funding approach where vloggers kindly ask their fans to donate to their channel may work out for you.
If you feel comfortable with asking your subscribers to fund your channel, could ask for a donation from the description of your video by dropping the URL of your website page where you have set up a donation button. While the majority of your subscribers will not donate, the minority may if they are very passionate about you as a person and the video content you produce. If you are posting unique content that generally helps you viewers in some way, they may be happier to part with their spare change online. If your audience is engaging constantly with your channel, their is not harm in asking for small donations.
If you are a beginner to this whole website world and have some how fallen on your feet with a highly subscribed YouTube channel you may be wondering how you can create a donation button on your site. There are many (free) plugins that will allow you to create a simple payment button. If you wish to collect donations through PayPal, the PayPal Donations Plugin may be the right fit for your site. This plugin is completely free and allows you to create a nice little button which your visitors can click on to donate to your cause; in this case your YouTube channel.

Recently YouTube has introduced some fan funding methods of their own that allow vloggers to collect payments from their viewers without needing to leave the site. A live chat platform called Super Chat, released by YouTube allows followers to pay an amount of their choosing to chat with the content producer.
7) Become an Influencer or Affiliate to Earn an Income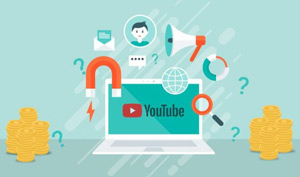 A YouTube 'Influencer' is paid in money and/or goods/services to create YouTube videos that promote the companies products or services. This is a new way of advertising and is becoming increasingly popular during the next decade. You may be wondering why 'influencer advertising' is increasingly popular? Those influencers, through either social media platforms or vlogging have earned the trust and respect of their following. This means their following is much more likely to trust the products/services that they advertise. This in turn means higher conversion rates for the large company wishing to push their products.
Generally those vloggers with 10,000 or more user engagements will attract companies to pay them to advertise. If you already have an established YouTube channel, or you have a large following on social media platforms, becoming an influencer or affiliate of a large company can allow you to earn money while test driving some products that may interest you. If you do decide to go down the influencer path to earn an income, ensure you only advertise items that are a fit with your current channel. Being honest and genuine when advertising will ensure you do not loose subscribers in the process.
Tips to consider when becoming a YouTube Influencer:
Set a minimum base rate that you will advertise for on your channel
Ensure the product/service you will be an influencer for is the right fit for your channel
An influencer will charge generally between $200.00 and $1000.00 per video that advertises a product/service
Browse some influencer marketplaces to find a company who will be the right fit for your channel
Editing my Product Page to Appeal to my YouTube Audience
You've successfully directed your YouTube viewers to your website's product page. Nice work! But what now?
While ensuring a number of your YouTube viewers visit your product page is definitely an achievement, a better achievement is turning the visitors into customers of your site. Have a look at our questionnaire below to ensure your product page is up to scratch for those visiting from the YouTube platform:
If you do not have a product or service to offer your subscribers, why not direct them to a website all about your channel. If you have enabled 'Adsense' on your website, all traffic is good traffic.
Conclusion
With hard work, consistent content creation and dedication; YouTube can be a great way to make some side income. However remember earning a full time income on YouTube is hard and takes a lot of work, time and research. Be mindful that success stories are always the ones in the media but there are many people that fail or make very little income from YouTube.